Cosmetic Dentist – Houston, TX
Be Eye-Catching Everywhere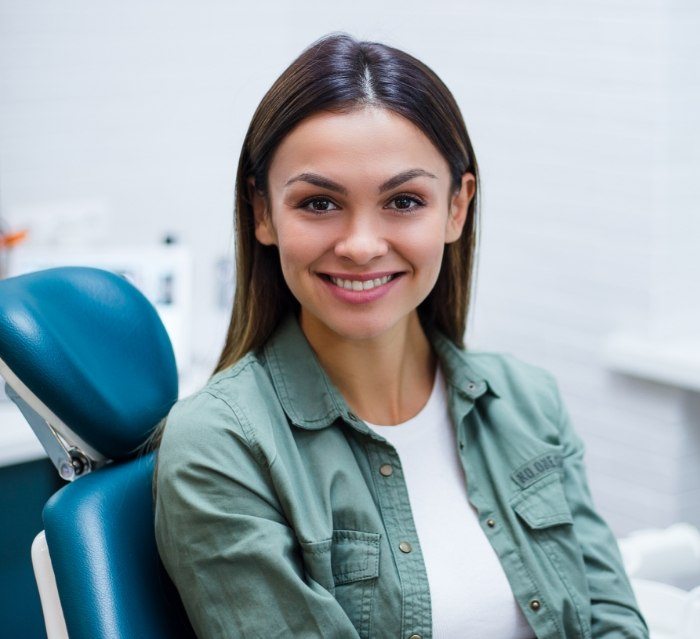 A beautiful smile speaks when you don't. We recognize the impact your appearance has on personal and professional success. With cosmetic dentistry's many advances, patients no longer have to settle for stained, chipped, or misshapen teeth. You have choices that can help you claim a beautiful, confident image.
Even subtle changes can make a dramatic difference in the way you look and how you feel about yourself. Teeth whitening will brighten your smile, and porcelain veneers can remove unsightly flaws. If you prefer, we can totally transform your appearance with a smile makeover. Dr. Alani is well-known for offering affordable and customizable options for all your cosmetic needs. Call us today to schedule a consultation with our experienced cosmetic dentist in Houston!
Why Choose Terri Alani, DDS for Cosmetic Dentistry?
Dentist with 30+ Years of Experience
Trusted by Millions of Followers Online
The Snap-On Smile Expert
Your First Cosmetic Dentistry Consultation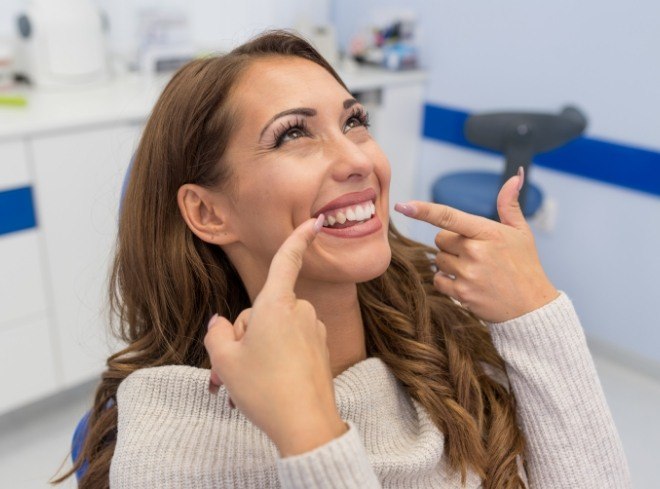 For cosmetic dentistry cases, we like to begin with a consultation. Dr. Alani, a skilled cosmetic dentist in Houston, will talk with you about your expectations and listen to your ideas for a perfect smile. Dr. Alani will then review the options most suitable for your desired outcome and design a detailed plan for your new look.
Call our Houston dental office to schedule a dental checkup, consultation, or second opinion visit with Dr. Alani. Located near the Galleria, we serve patients from the greater Houston area with top-notch dentistry.
Veneers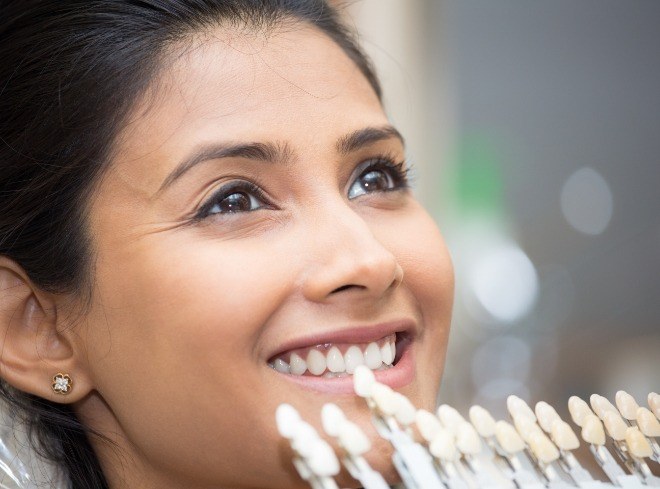 Dental veneers are very thin pieces of porcelain that Dr. Alani bonds to the front of your teeth. They can disguise discoloration, cracks, chips, small gaps between the teeth, and more. The veneers process usually only takes two dental appointments, and the stunning results can last for decades! Porcelain is even stain-resistant, so you won't have to worry about your coffee habit dimming down your new glow.
Snap-On Smile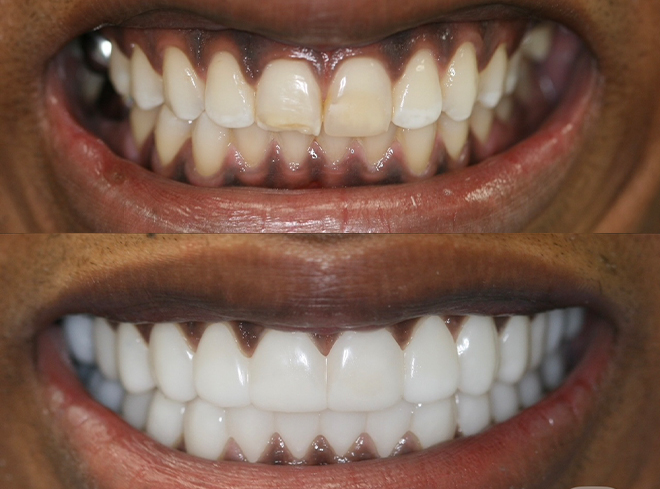 If you're not ready to commit to veneers, or you're looking for the most budget-friendly way to transform your look, Snap-On Smile may be perfect for you. Dr. Alani is the leading provider of this service in the United States. She designs a custom, removable prosthetic that fits in seamlessly with your natural features and disguises the aesthetic flaws in your teeth. Snap-On Smiles are made of a durable resin and can stand up for everyday eating and drinking.
Learn More About Snap-On Smile
Teeth Whitening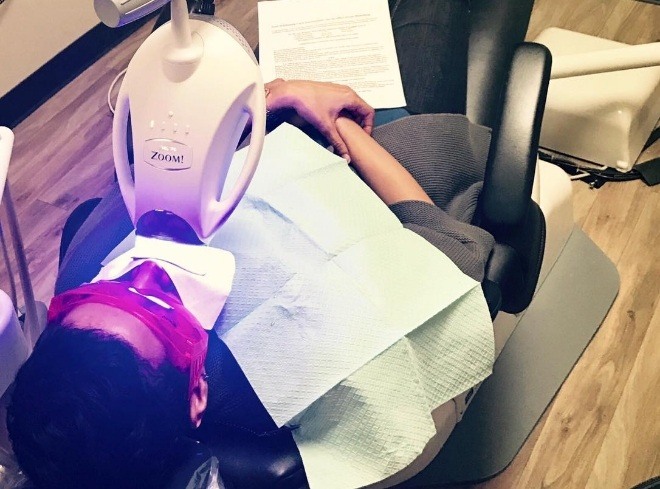 Are you tired of seeing dull, yellow teeth every time you smile at yourself in the mirror? Dr. Alani provides Zoom! in-office teeth whitening. This remarkable treatment combines a powerful bleaching gel with a special light; they work together to penetrate the teeth and break up even stains that have been there for years. The procedure only takes about one hour, is very safe, and produces dramatic results.
Learn More About Teeth Whitening
Cosmetic Dental Bonding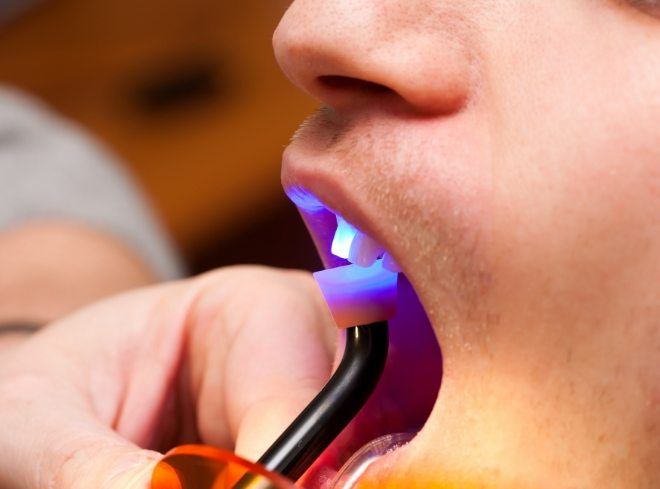 If you have just one or two teeth whose appearance bothers you, cosmetic dental bonding may be the ideal solution. During this simple and quick procedure, Dr. Alani molds a special tooth-colored resin over the tooth and hardens the resin with a special light. Cosmetic bonding may be the perfect way to reshape that chipped tooth or get rid of that unsightly little gap at the front of your mouth.
Learn More About Cosmetic Dental Bonding
Smile Makeover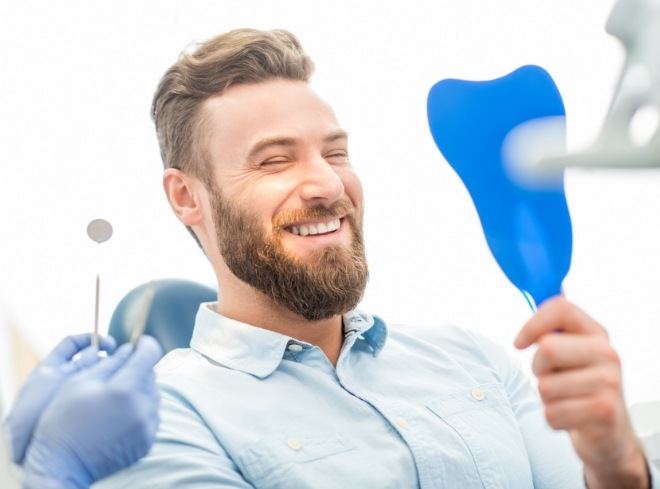 A smile makeover is not a specific treatment. Rather, it is a treatment plan that is custom-made to help you achieve the smile of your dreams. The process begins with a consultation, wherein Dr. Alani will talk with you about your goals and expectations for your new look. Then, you can decide which cosmetic dentistry treatments to undergo to correct all of the flaws that are plaguing your pearly whites.
Learn More About Smile Makeover
Invisalign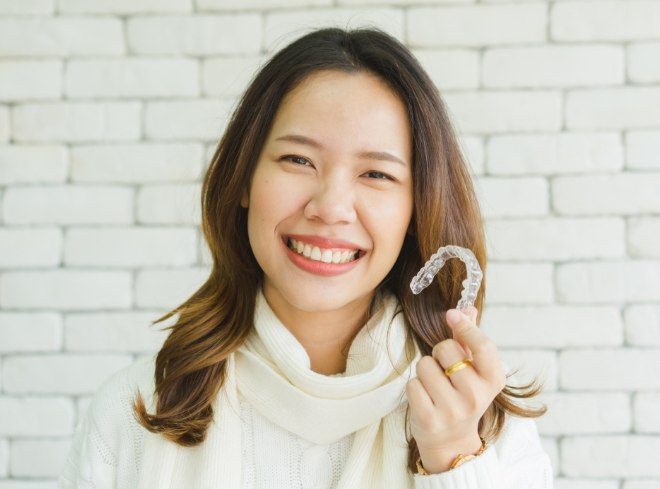 Correcting dental misalignment can both boost your confidence and improve your oral health. Invisalign uses clear, removable aligners to gently reposition your teeth over time — no ugly brackets and wires required! Invisalign is a popular treatment for adults because of its discreet appearance and unrivaled comfort and convenience. It can correct most orthodontic issues, including crooked teeth and bite problems.
Lumineers and Minimal Prep Veneers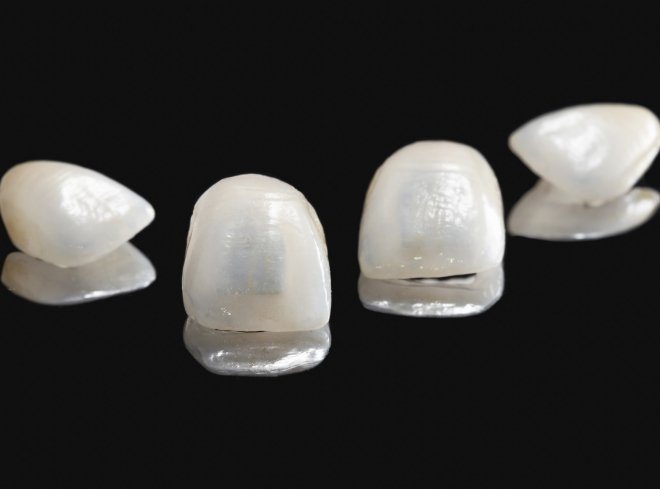 Lumineers and minimal prep veneers are just like traditional veneers in that they cover aesthetic flaws in teeth. However, they are even thinner than veneers, which means that less tooth preparation is required. Therefore, you can get the same stunning results but with less discomfort and less alteration of your natural dentition.
Learn More About Lumineers and Minimal Prep Veneers
Gummy Smile Correction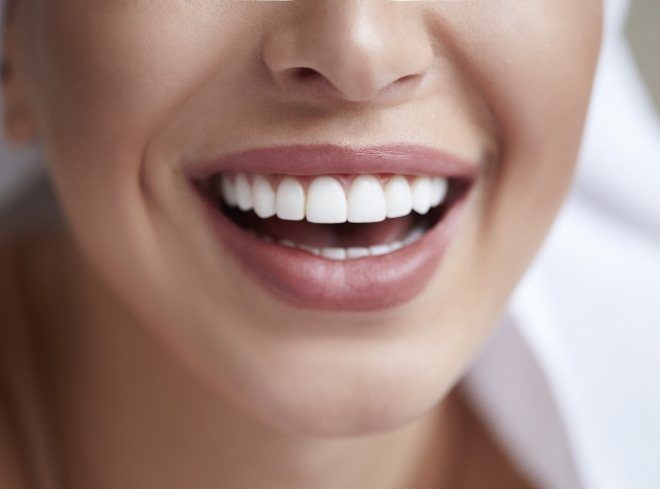 Have you ever felt that your teeth looked smaller than they should be? For some, excess gum tissue can not only make their smile less visible but make it difficult to receive certain dental restorations like crowns or veneers. With gummy smile correction, Dr. Alani can precisely and conservatively remove excess tissue to reveal more of your smile and make the gumline more even. With the help of laser dentistry, the process is even easier to complete!
Learn More About Gummy Smile Correction
Cosmetic Dentistry FAQs
If you've never had cosmetic dentistry completed before, you may be unsure where to even start when it comes to your smile. Dr. Alani and her team are here to assure you that we are more than prepared to break down all cosmetic treatments in better detail so you can know what to expect ahead of your appointment. Of course, we also encourage you to ask questions during your time with us. To save time, we've included a few of the most common questions we hear for your convenience!
Can I make my smile white in a day?
In most cases, achieving a truly flawless smile takes time. However, the amount of time it takes largely depends on the treatment you choose and just how severe your imperfections currently are. For example, our powerful teeth whitening treatments can make teeth several shades whiter as well as remove stains that have been present for years. If you want a truly flawless smile, veneers, Lumineers, minimal prep veneers, or Snap-On Smiles may be a better option, but these options cost a bit more and take more time to complete (usually a couple of weeks).
Is cosmetic dentistry permanent?
In terms of longevity, all cosmetic treatments need to be maintained and eventually touched-up or replaced after enough time. In that sense, it's not necessarily permanent, especially in cases of teeth whitening. While teeth whitening can last a long time, it's not uncommon to need a touch-up every once in a while. Other treatments can permanently alter your tooth enamel, such as porcelain veneers, so it's important to keep this in mind during your consultation. If a cosmetic dentistry treatment is going to leave your enamel permanently altered, you will know in advance. Furthermore, there are other options available that allow you to maintain your current dentition.
Will my smile look natural?
Dr. Alani is an expert in many facets of cosmetic dentistry, including treatments and the materials used to craft high-quality restorations. That means she uses only the most natural-looking dental ceramics to mimic existing teeth. For example, her veneers are both translucent and personalized with shape and size in mind, so they blend in with existing teeth, not stand out. She's also lectured nationally on treatments like Lumineers and Snap-On Smiles, two options designed to make teeth look lifelike from top-to-bottom.
How do I know which cosmetic dentistry treatment is right for me?
The first thing you should do is take note of all the things about your smile you wish you could change. This could be stains and other discolorations, but it also could include the overall shape or position of your teeth. Perhaps there are chips, cracks, or other imperfections that a round of teeth whitening won't be able to fix on its own. At your consultation, we encourage you to be as specific and descriptive as possible when it comes to your smile makeover. The more we know, the more personalized your cosmetic treatment will be. It's not uncommon for patients to need a series of different treatments to meet their esthetic needs.