Tooth-Colored Fillings – Houston, TX
How We Make Cavities Disappear
Even with good brushing habits, regular flossing, and routine dental visits, you may develop a cavity. We will need to repair the decayed area with a filling. Because Dr. Alani wants to preserve the health and appearance of your smile, we only use tooth-colored fillings in Houston.
Why Choose Terri Alani, DDS for Tooth-Colored Fillings?
One-Visit Cavity Solution
Custom-Shaded to Match Every Smile
100% Metal-Free Fillings
Advantages of Tooth-Colored Fillings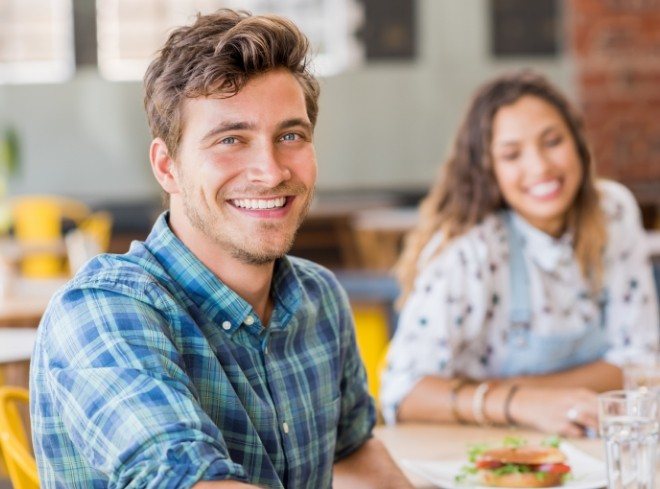 Dr. Alani restores cavities and replaces old amalgam fillings with tooth-colored fillings because they:
Blend with the natural shading of the tooth
Contain no metal or mercury
Require less removal of healthy tooth structure
Revive strength for the tooth
To place your new filling, Dr. Alani will prepare the tooth by removing the decay. She will then thoroughly clean the affected area, keeping you comfortable throughout the procedure. During the final step, Dr. Alani will precisely place, shape, and polish the tooth-colored filling, which will re-establish the form and function of your tooth.