Teeth Whitening – Houston, TX
Fast, Easy, & Bright
If you would love to dazzle friends and family with a stunning image, consider professional teeth whitening in Houston. The Zoom! one-hour whitening system penetrates deep stains to deliver a bright, youthful smile. Although over-the-counter kits line the store shelves, and clinically unproven teeth whitening solutions flood the Internet, we recommend proven, dentist-recommended Zoom! one-hour whitening. Call us today to find out if you are a qualified candidate.
Why Choose Terri Alani, DDS for Teeth Whitening?
Dramatic Whitening in a Single Appointment
Zoom! is the #1 Proven for Effective Results
Removes Stains That Other Kits Leave Behind
Is Zoom! Teeth Whitening for Me?
Because certain stains respond better to teeth bleaching, Dr. Alani will evaluate your teeth before planning treatment. Yellowing and discolorations caused by food, beverages, or tobacco usually respond well to one-hour whitening with the Zoom! system. The gray stains caused by certain medications or genetics are more resistant to whitening but may be treated with long-term whitening. The long-term approach combines Zoom! one-hour whitening with intermittent treatment at home with custom-made whitening trays. You may also consider veneers or Snap-On Smile as a way of overcoming tooth stains.
In-Office Teeth Whitening vs. Home Teeth Whitening
As you weigh your teeth whitening options, it's important to note that home whitening products that you buy in your local grocery store or pharmacy are not comparable to what you'd get from a professional dentist. This is mainly because the bleaching ingredients and the methods in which the whitening is applied are significantly different than what you receive in-office. With that said, our dental office's custom-made whitening trays can help you maintain your white smile for longer following your in-office treatment.
Limitations of the Teeth Whitening Procedure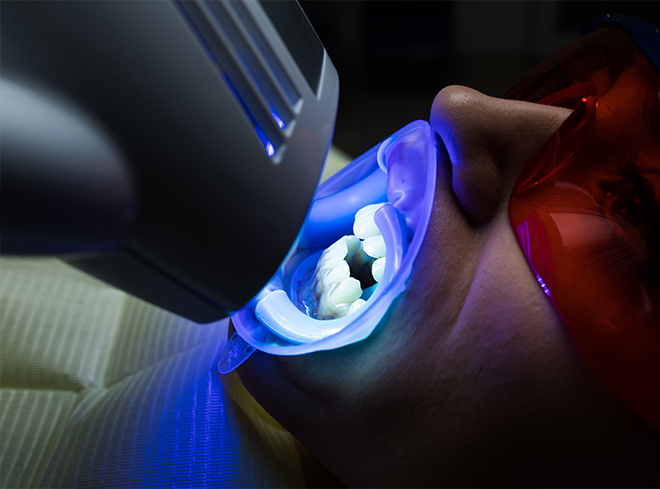 It's true that Zoom! Whitening can help you remove a majority of stains and discolorations from teeth, but that doesn't mean your whiter and brighter smile will last forever. In fact, those who drink large amounts of soda and coffee or consume tobacco on a regular basis may want to opt for veneers, Snap-On Smile, or cosmetic bonding. That's just another reason why we typically mention the take-home whitening kit provided by our office to keep your smile bright in the long-term. It's also crucial that you keep up with your regular brushing and flossing to ensure no food debris sits on your teeth and stains the enamel. Keeping these points in mind ensures that you get the most comprehensive whitening treatment possible.
Understanding the Cost of Teeth Whitening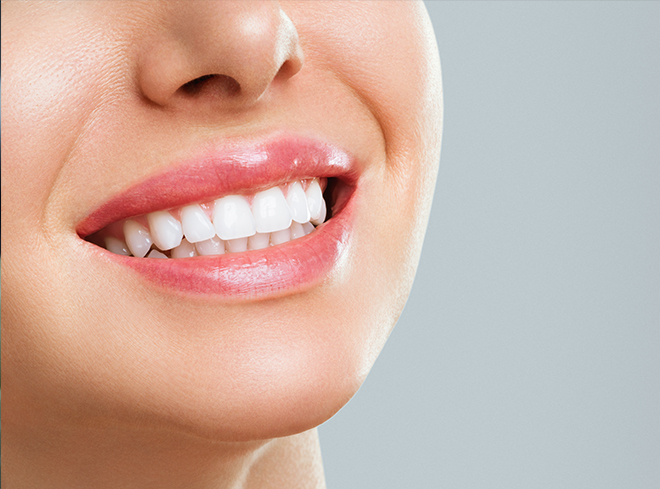 When it comes to determining the cost of your teeth whitening treatment, you'll need to consider how many treatments are needed to make your smile whiter. Generally, the process takes three 20-minute applications. For some, a single appointment is enough to get the job done, which only takes approximately one hour. However, if you aren't satisfied with the results, you may need another appointment before your stains are removed. The more treatments you need, the higher the cost will be. After reviewing your smile, Dr. Alani will provide her professional recommendation on the best path moving forward. This could include teeth whitening or involve another treatment entirely if she believes it will more effectively address your needs.
Expert care for extraordinary smiles. Call our Houston dental office to schedule a checkup, consultation, or second opinion visit with Dr. Alani.
Teeth Whitening FAQs
When it comes to cosmetic dentistry, teeth whitening has to be one of the most popular treatments available by far. With that said, many misconceptions come with the treatment. If you are someone who's been thinking about getting their teeth whitened for a long time but never actually took the time to learn more about it, you'll find Dr. Terri Alani's teeth whitening FAQs to be quite beneficial. If your question regarding treatment is not listed, please feel free to give our office a call directly.
Will teeth whitening damage my teeth?
This is one of the most common questions our office gets, and the most conclusive answer is no. Zoom! Whitening does not damage tooth enamel in any way whatsoever and there is no evidence to suggest that it does. In fact, you're far more likely to damage enamel using methods that have not been approved by the ADA, especially if they use charcoal to whiten teeth. Only use whitening products that have been specifically approved by dentists.
What if I struggle with teeth sensitivity?
If you have already experienced teeth sensitivity while using in-house whitening treatments, we may recommend an alternative treatment to make your smile whiter. This could be porcelain veneers or Snap-On Smiles. However, if you are really set on using in-house whitening, you can reduce your risk by using a toothpaste containing 5 percent potassium nitrate, such as Sensodyne, for up to one week before your whitening treatment. You can also use Relief ACP gel, which can be provided by our office, prior to your treatment at home to reduce sensitivity. We highly recommend Prevadent, which we're able to prescribe to our patients.
Should gel remain on teeth after whitening at home?
If you choose to whiten your teeth at home, you've likely noticed that the gel remains on your teeth after you've removed the trays. Once the whitening gel has been applied and it's had a chance to do its job, it does not need to be on the teeth any longer. Any excess gel on your teeth should be gently rinsed off with water following the completion of your whitening treatment.
What does the in-house whitening process entail?
When you first arrive for your appointment, Dr. Alani will cover your lips and gums with a dental dam as a way to prevent the excess gel from coming into contact with your saliva. This also leaves only your teeth exposed. Next, we'll apply the hydrogen peroxide gel directly to your teeth and activate the patented Zoom! light. This works to break down stains and discolorations deep inside your enamel. Over the next 15 minutes or so, you can simply relax, look at your phone, or listen to music. We can perform additional rounds of whitening as needed, prolonging treatment for up to 45 minutes.
Can I whiten my teeth if I have restorations?
Keep in mind that any restorations you have will not be affected by teeth whitening treatments. This is because the whitening gel is not designed to treat porcelain or composite resin material, both of which are inorganic. Instead, you may need to consider repairing or replacing the restorations that you already have.