Preventive Dentistry – Houston, TX
Look Great Today, Tomorrow, & Forever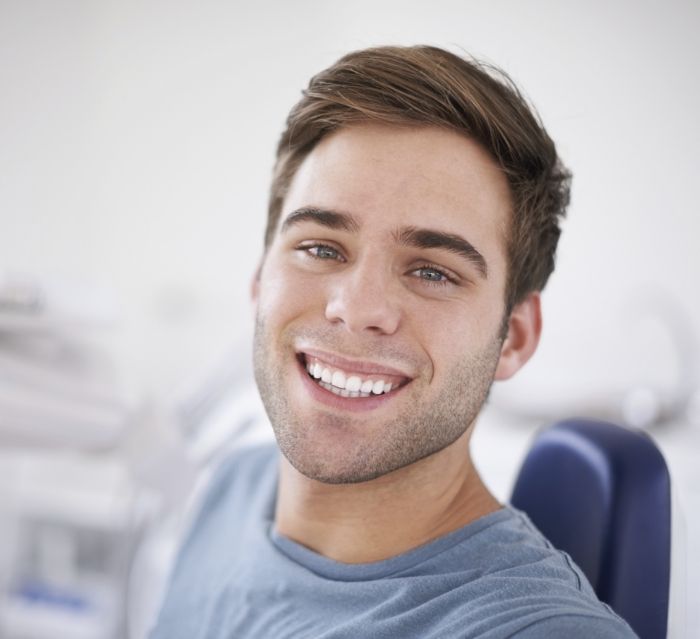 Many people don't realize that oral health impacts total health and wellness. As a general dentist, Dr. Alani is concerned about preserving your overall health with preventive and restorative dental care. Regular dental checkups and good home care will keep your smile healthy and strong. No matter how long it has been since your last dental checkup, call us today to schedule your next appointment for preventive dentistry in Houston.
Why Choose Terri Alani, DDS for Preventive Dentistry?
Dentist with 30+ Years of Experience in Houston
We Utilize State-of-the-Art Equipment
Super Friendly & Professional Staff
Dental Checkups & Teeth Cleanings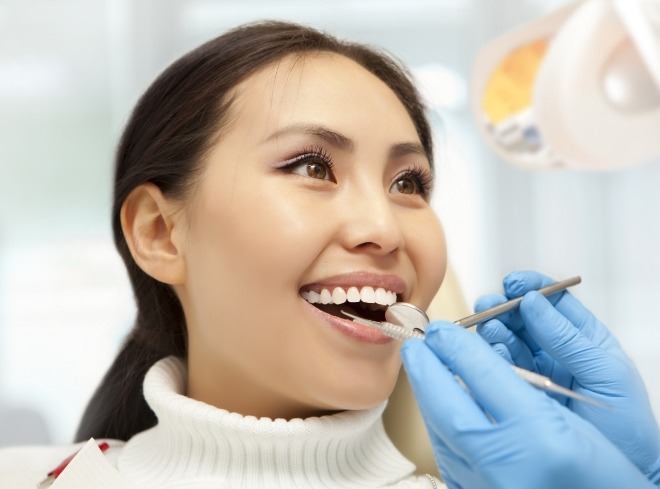 Your comprehensive dental checkup will include digital X-rays, a periodontal assessment, bite analysis, and a tooth-by-tooth exam. Once we understand your oral health status, Dr. Alani will take immediate steps to correct general problems, such as tooth decay or gum disease. We will create an individualized treatment course to restore the health of your teeth and gums. Before commencing an extensive restorative or cosmetic dentistry treatment plan, the dentist will always address underlying concerns. Integrity dictates that we build your smile on a solid, healthy foundation.
Oral Cancer Screening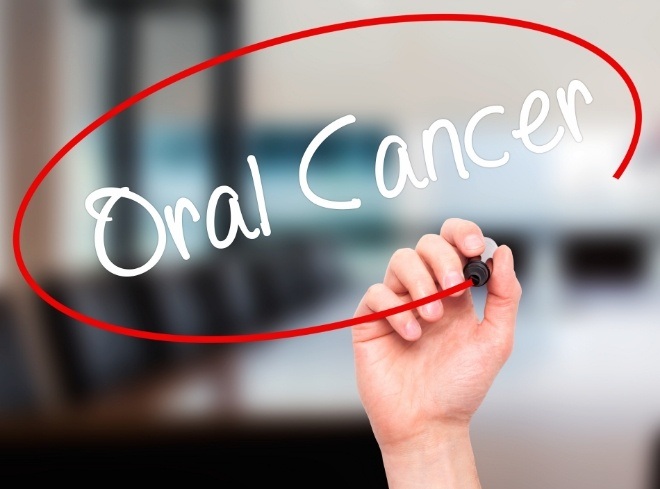 The vast majority of dentists offer oral cancer screenings, but they may simply use a tactile and visual examination to look for signs of the disease. Dr. Alani goes a step further. She employs advanced VELscope and Identifi technology to look for even the slightest indication of oral cancer. The screening process with these tools is both fast and painless.
Learn More About Oral Cancer Screening
Nightguards for Bruxism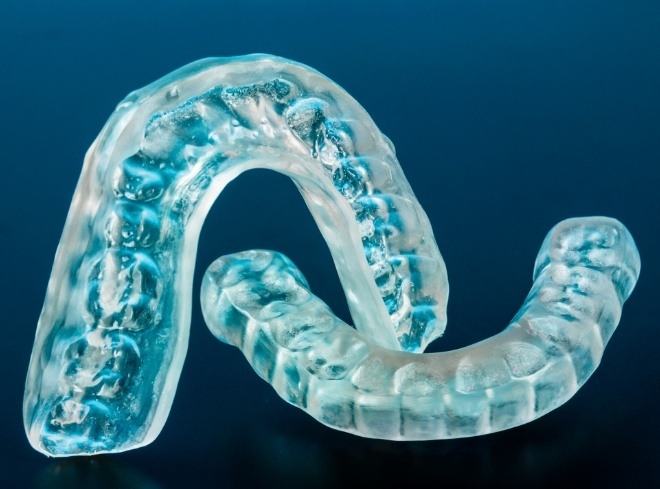 Bruxism is a sleep movement disorder in which someone unconsciously grinds their teeth and clenches their jaw, both of which can wear down the enamel and lead to cracks. A nightguard is a custom mouthpiece worn to bed that provides a soft but protective barrier to keep someone's smile safe, which leads to better sleep, better smiles, and peace of mind.
Gum Disease Treatment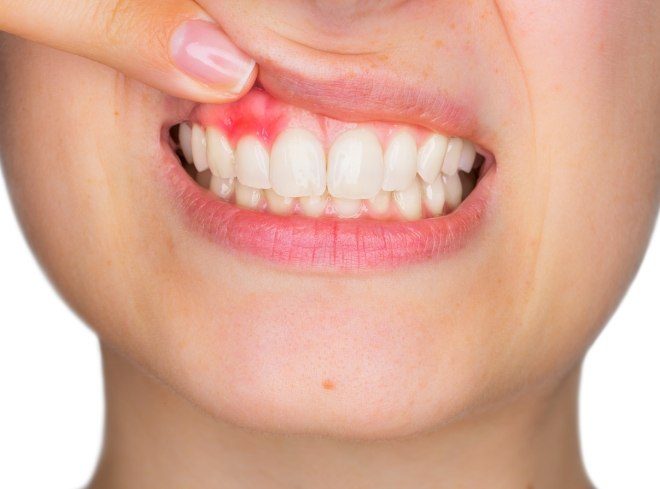 Gum disease, also known as periodontal disease, is the most common oral health issue in the world, and it has been shown to have connections to diabetes, heart problems, Alzheimer's, strokes, and even acne! We'll keep an eye out for symptoms (red, puffy gums) when you come in for your checkups, and if we spot something, our team can take care of the infection right away before it has a chance to impact your smile, whether using Arestin antibiotics or laser surgery.
Learn More About Gum Disease Treatment
Athletic Mouthguards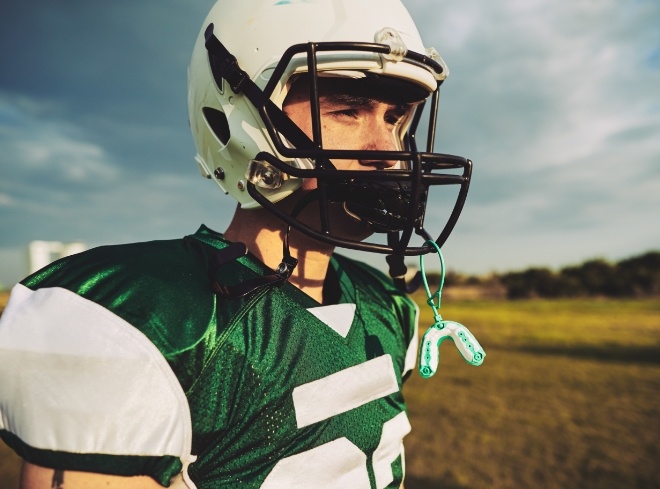 Whether you regularly get together and play with your friends, or your child is a future star athlete, it's important for everyone to wear a mouthguard when participating in sports. Sports injuries are one of the leading causes of dental emergencies, and they can largely be prevented by mouthguards. Instead of a generic, one-size-fits-all appliance, Dr. Alani can give you a custom guard that fits perfectly, offers ideal protection, and allows for normal breathing and speaking.
Following Through with Your Restorative Dental Treatment Plan
Because gum disease can wreak havoc on your mouth and lead to other serious health concerns, such as heart disease and diabetes complications, we provide gum disease treatment for gingivitis and periodontitis. At Dr. Alani's general dentistry office, we utilize different types of gum treatment, depending on the severity of the condition. Treatment can range from a debridement for gingivitis, which is a two-appointment procedure, to scaling and root planing, also known as deep cleaning, and treatment with Arestin antibiotics. Scaling and root planing, combined with a strict home hygiene routine and more frequent periodontal cleanings, will address gum disease and increase your potential for keeping your natural smile for life.
Gum Treatment with Arestin, Targeted Care That Goes on Working for Days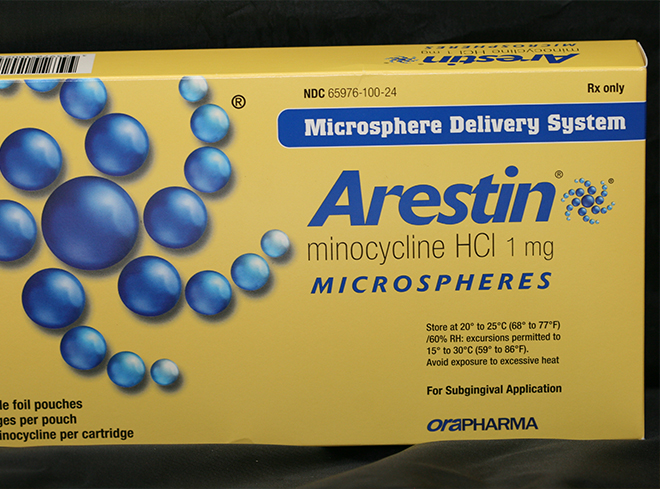 In addition to scaling and root planing, Dr. Alani offers gum treatment with Arestin, a locally applied antibiotic that lets us offer targeted care to the pockets below your gumline. Once applied, Arestin's medicated gel will go to work against the harmful bacteria in your gum pockets, and it will continue to work for 21 days after your appointment.
A Clearer Picture of Your Smile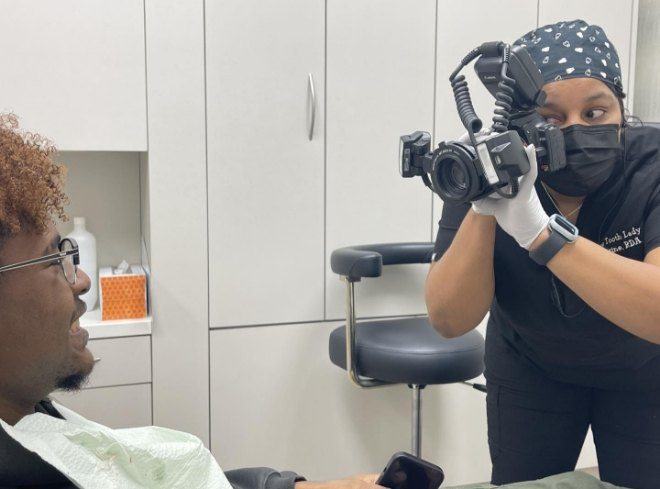 When you come to us for a checkup or consultation, we want you to leave with the clearest possible picture of your oral health. That's why we use an intraoral camera during appointments. Using a pen-sized, camera-tipped wand, we can easily capture detailed video of your mouth and display it on a monitor for you to look at with Dr. Alani. With your smile on the monitor, we can point out areas in need of help and explain your treatment options. We can also use our camera to talk with you about improving your homecare routine so that you better enjoy oral health in between appointments.
Emergency Dental Care When You Need It Most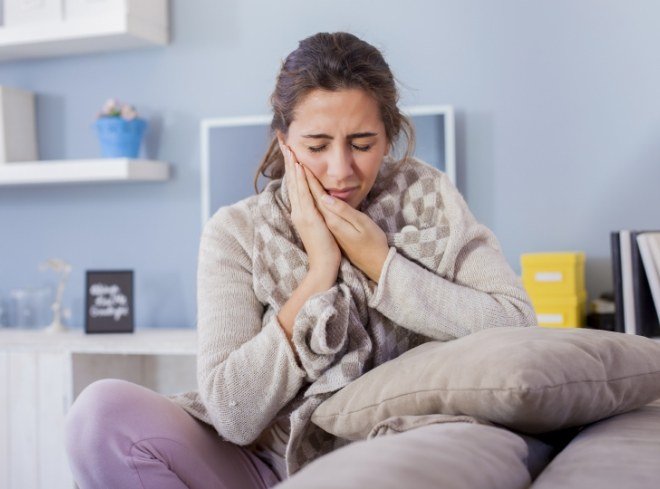 No one likes dealing with a dental emergency, but it's very important to have a practice you can rely on should one happen to you or a family member. Dr. Terri Alani is more than prepared to get you out of discomfort and get you same-day treatment, whether you are dealing with tooth pain, chipped or damaged teeth, or another urgent dental issue. Dental emergencies do not get better on their own, so it's crucial to call us as soon as possible and get scheduled for a visit today if you are having one!