Gingival Mask – Houston, TX
Creating a More Even and Balanced Smile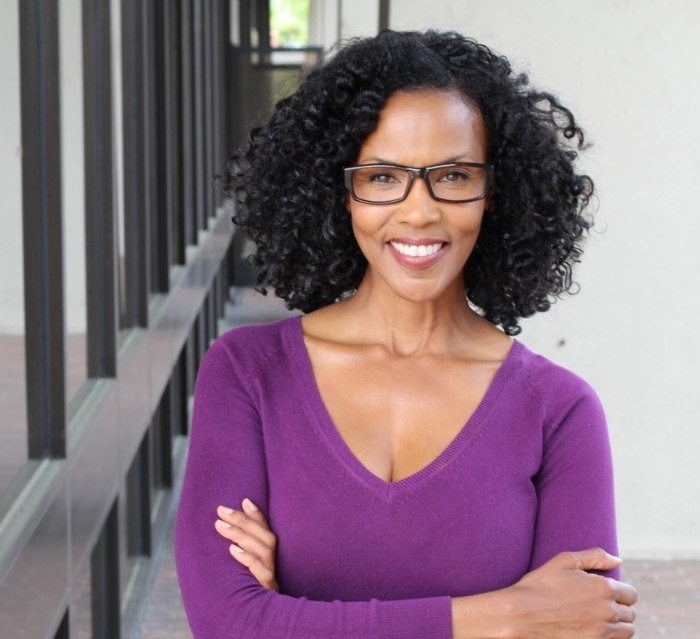 When you're recovering from gum disease, you may notice that your teeth still appear larger or longer than what you may be comfortable with. This is a common side effect of gum recession, where the gum tissue pulls back and exposes more of the enamel. Thankfully, Dr. Alani has a personalized solution that can help invigorate your smile, regardless of the circumstances that led up to your cosmetic imperfection. Give our dental office a call today and we'll confirm if a gingival mask in Houston is the best treatment option for you!
Why Choose Terri Alani, DDS for Gingival Masks?
Trusted by Millions of Followers Online
Effective & Affordable Cosmetic Dentistry
100% Customized Solution for Each Patient
What Is a Gingival Mask?
A gingival mask is a cosmetic dentistry enhancement for receding gums designed to improve the appearance of your smile. Made from surgical silicone or acrylic, these restorations are comfortable, soft, and incredibly easy to place over teeth.
Each mask is custom-made to fit over your teeth exactly, ensuring that your teeth are not overly exposed. Not only are they easily removable for cleaning and practicing routine brushing and flossing, but they are easy to maintain and FDA-approved. This is sure to give you more confidence during your next dental appointment.
What Does a Gingival Mask Fix?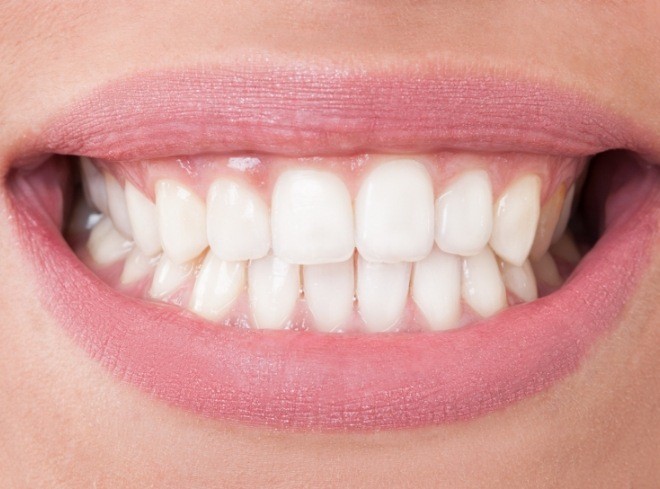 Gingival masks are mainly designed to cover teeth that appear larger than normal as a result of gum recession. This side effect is most common when gum disease is present, which causes the gum tissue to pull back, so plaque and tartar do not inflict future damage to the gums.
However, there are many situations where teeth can be exposed as a result of gum recession, despite having healthy gums. For example, brushing for too long or too hard can also lead to gum recession. You may also experience a higher risk for gum recession if you regularly grind your teeth. In other cases, teeth may appear oversized purely due to genetics and may not be tied to any dental disease or poor habits at all.
Gingival masks are also capable of hiding dental work, ensuring your smile looks more natural despite undergoing treatments designed to restore and protect your healthy teeth and other oral structures.
How Does the Gingival Mask Procedure Work?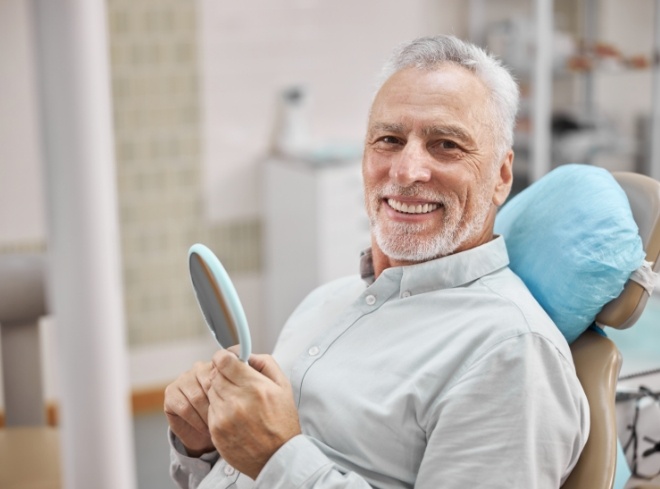 Thankfully, there's no need to complete oral surgery or other regenerative procedures just to receive a gingival mask. Instead, Dr. Alani captures an impression of your teeth and gums using a disposable tray. This impression is then sent to a dental lab so it can be fabricated and customized to fit your smile exactly. The mask is so personalized that it only relies on your lip and moisture in your mouth to stay secure. Whether you want a short- or long-term solution for oversized teeth visible in your smile, a gingival mask can help get the job done!