Diode Laser Dentistry – Houston, TX
More Comfortable and Less Invasive Gum Treatment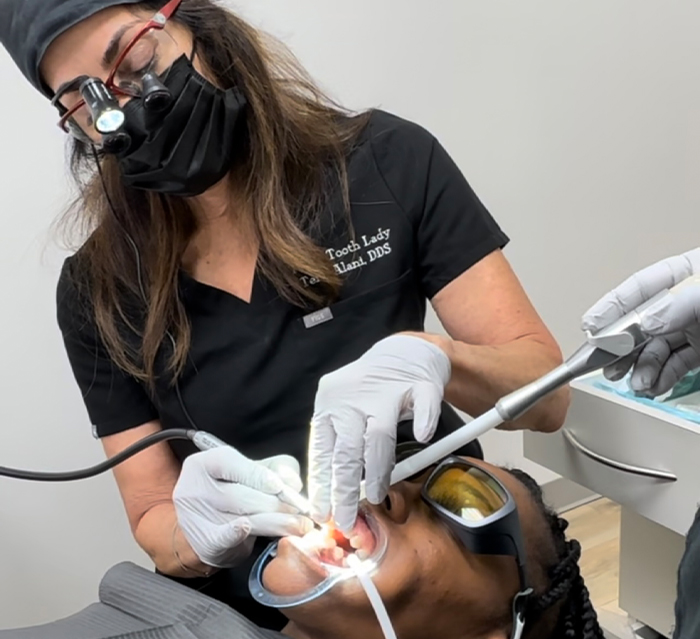 Laser dentistry is changing the way dentists like Dr. Terri Alani offer care. Using our diode laser, we can offer patients a minimally invasive alternative to care with a scalpel or sutures. One of the most common uses for laser dentistry in Houston is treating gum disease. Not only does it offer Dr. Alani more precise control, because we only have to target the areas that need treatment, but it's also more comfortable. The concentrated beam of energy emitted by our diode laser produces little heat yet, can eliminate bacteria and heal your tissue as it cuts.
A Fuller, Shapelier Smile
Diode lasers are also commonly used in recontouring the gumline. The goal of gum recontouring is to help patients unveil a fuller, shapelier smile by removing excess gum tissue. The extra tissue can lead to teeth that look small or stubby. But with a gum recontouring procedure from Dr. Alani's Houston dental office, you can show the world your full smile at last.