Smile Makeover – Houston, TX
Time for You to Glow-Up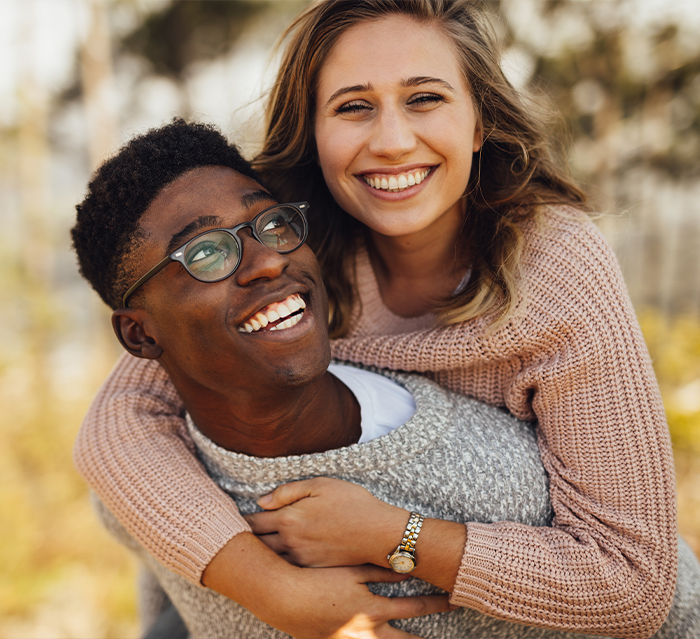 There are almost no limits when it comes to the imperfections you can remove with a smile makeover in Houston! Are you unhappy with teeth stains that have been present for years on end? Do you wish that you could hide gaps in your smile, especially the one between your two front teeth? Are there multiple teeth with cracks, chips, or other imperfections that make your grin look unbalanced? A smile makeover can address all of these issues and more!
Why Choose Terri Alani, DDS for Smile Makeovers?
Cosmetic Dentist with 30+ Years of Experience
100% Customized Treatment Plans for Each Patient
Dr. Alani isn't Satisfied Until the Patient Is Satisfied
What Treatments Are Used in a Smile Makeover?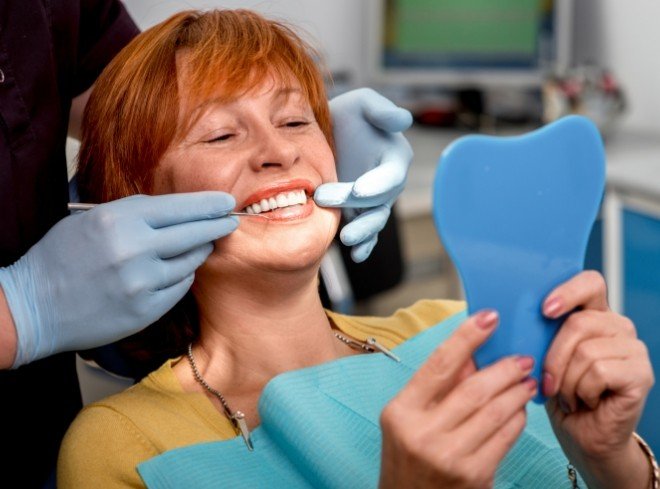 If you have tooth stains that no over-the-counter whitening can resolve, professional teeth whitening (either in-office or through take-home kits) can work to remove them quickly and effectively. If you have chips or cracks in teeth that don't threaten your oral health, a series of veneers and cosmetic bonding treatments can address them accordingly. If you have gaps to remove, Invisalign can gently shift them into a straighter position. In cases where teeth stains or damaged enamel are more severe, our series of tooth-colored and metal-free dental crowns can also transform your smile from top-to-bottom! Furthermore, if you'd prefer to remove no enamel to place veneers, minimal-prep versions make that process easy and reversible if needed.
How Long Does a Smile Makeover Take?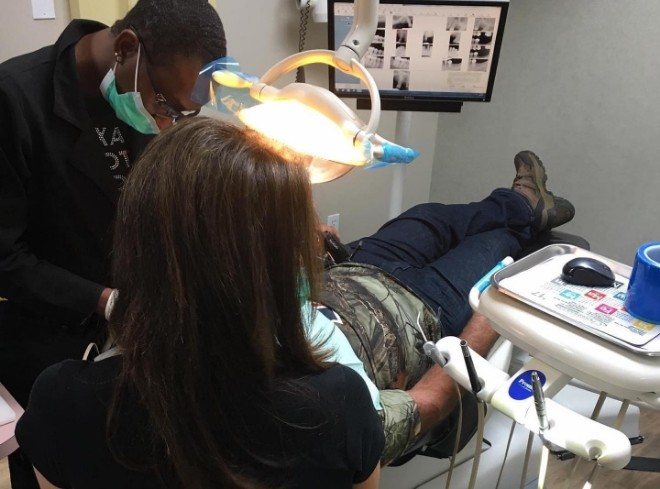 The length of your smile makeover really depends on how complex your cosmetic dental needs are. For example, some treatments can be done in a single day, like in-office teeth whitening or cosmetic bonding. However, most dental treatments will require at least a second appointment to complete, whether it's dental crowns or porcelain veneers (both traditional and minimal-prep.)
If you choose Invisalign as part of your smile makeover, it will take several months to complete as you need to wear the aligners daily over a long period of time to achieve results. No matter what option you choose, we'll make sure that you have a detailed timeline of your makeover so you can set expectations ahead of time.
Smile Makeover FAQ
Teeth can become very damaged over the years for a wide variety of reasons. Even if you've been thinking about getting a smile makeover in Houston for quite some time now, we understand if you feel hesitant, especially if you've never experienced cosmetic dentistry before. For years, Dr. Alani has been getting questions regarding her smile makeovers. That's why she's decided to include her detailed answers below, so you can learn more about the process before you even arrive! If your question isn't listed, feel free to call us directly and we'll do whatever we can to help get you on the right track.
Is my smile too damaged to be fixed with a makeover?
There is almost no case too difficult for Dr. Alani and her team! Whether you have large gaps in between the teeth visible in your smile (even as a result of tooth loss) or changes in your facial shape, there's almost guaranteed to be a treatment available that addresses your needs specifically. Over the years, Dr. Alani has seen many types of cosmetic imperfections, whether it's stains (permanent or otherwise), gaps, chips, cracks, or other issues. A smile makeover is one of the best solutions out there for any patient!
Do I need to have tooth enamel removed for a makeover?
Not always. When pursuing traditional veneers, a small amount of enamel is removed in order for the restoration to sit flush on teeth and look natural. However, there are cases where patients do not have a lot of enamel to spare, or they simply don't want to modify it for their treatment. That's where options like Lumineers and Snap-on Smiles come into play, two treatments that Dr. Alani is an expert in. Lumineers are so thin that you don't even need to buff tooth enamel just to make them fit over teeth! Snap-On Smile is also non-invasive, so you don't have to make permanent changes to your teeth just to improve your appearance!
Are you trained to perform smile makeovers?
Dr. Alani is one of the most experienced cosmetic dentists in Houston! She has been helping patients improve their oral health for 30 years, but she has made cosmetic dentistry her personal specialty, and it shows. She not only provides advanced treatments like Lumineers and Snap-On Smiles, but she lectures on them! Teaching other dentists is one of her favorite things to do, and she is highly sought after for her skills. She's even the leading provider of Snap-On Smiles in the world! If you are looking for ways to make your next (or very first) smile makeover affordable, she's the person to ask.
Is there a way to know what my smile will look like before treatment?
We understand that having other results to review can give you the confidence you need to pursue treatment yourself. That's why we've included a detailed smile gallery right here on our website! In it, you can see exactly what our patients' smiles looked like before and after treatment. Feel free to browse through them yourself; we know Dr. Alani stands proudly behind her work!