Dental Crowns – Houston, TX
Beautiful, Strong, & Made to Last
When you develop a cavity, Dr. Alani will remove the decay and place a filling that matches your tooth's color. If your tooth has extensive decay or a fracture, we may recommend placing an all-porcelain dental crown in Houston. Designed to restore strength, function, and appearance, a porcelain dental crown fits snugly over the remaining, healthy tooth structure.
Why Choose Terri Alani, DDS for Dental Crowns?
High-Tech Scanner Which Takes the Place of Taking Impressions
All Crowns Are Porcelain and Metal-Free
Uses a Boutique Cosmetic Local Dental Lab
Advantages of All-Porcelain Dental Crowns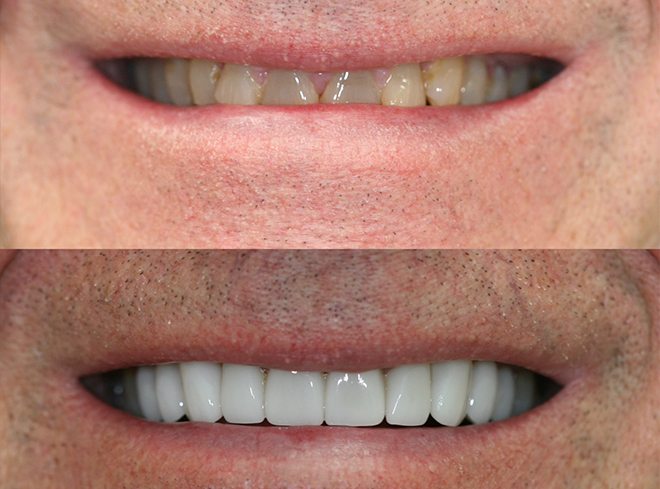 Porcelain crowns not only reflect light, but they mimic the transparency found in natural teeth.
Because we can place the tooth-shaded margin at or above the gumline, we reduce the risk of gum irritation and prevent gum recession.
You won't notice a dark line at the gums as you would with a porcelain-fused-to-metal crown(PFM).
Porcelain (ceramic) is an extremely biocompatible material with no allergic potential.
Unbreakable Zirconia Crowns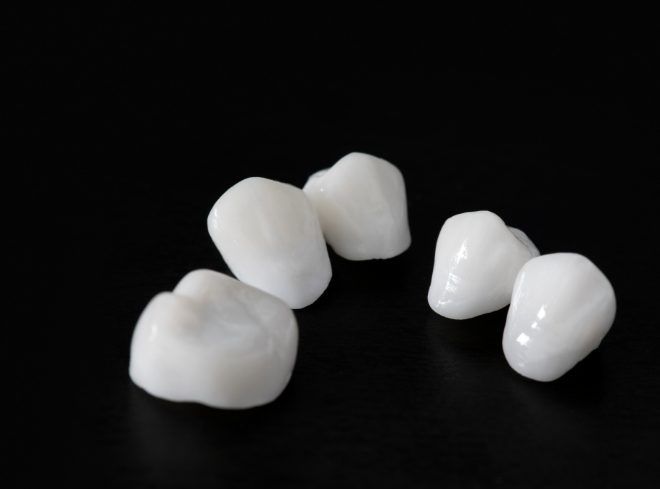 As part of our dedication to giving our Houston-area patients the best dental care possible, we offer what we call "unbreakable crowns." We call them that because they're quite simply the strongest crowns available. Made from the same kind of high-strength ceramic material that the aerospace industry uses, they're excellent for restoring back teeth.
Another reason for the effectiveness of unbreakable dental crowns, which are made from Zirconia, is that they have a very precise fit. As a result, where normal ceramic restorations are typically weak, unbreakable crowns are much sturdier. The result is a long-lasting ceramic restoration that looks natural, is incredibly functional, and eliminates the risk of allergic reactions.
If you have a tooth in need of restorative help, let Dr. Alani's Houston dental office be your source of unbreakable crowns.
Dental Onlays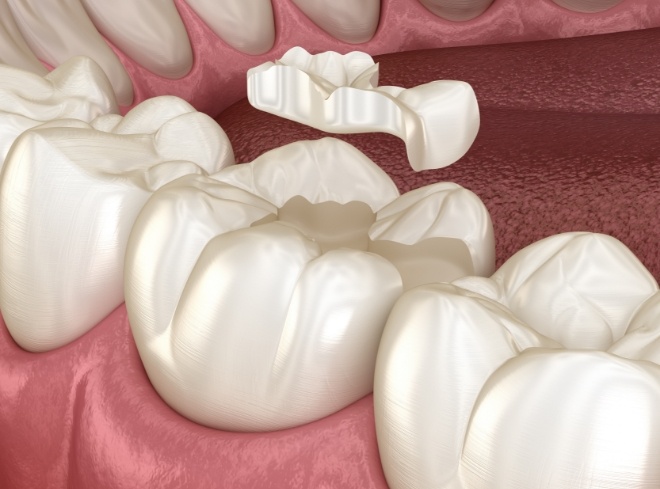 Onlays, often called partial crowns, offer a conservative alternative to a full crown in some situations. Unlike traditional porcelain crowns, onlays end halfway up the tooth, which prevents plaque formation at the margin of the tooth and gum. Dr. Alani will evaluate your case to determine whether a full ceramic crown or onlay will offer the best restoration for your smile.
E.Max Dental Crowns and Onlays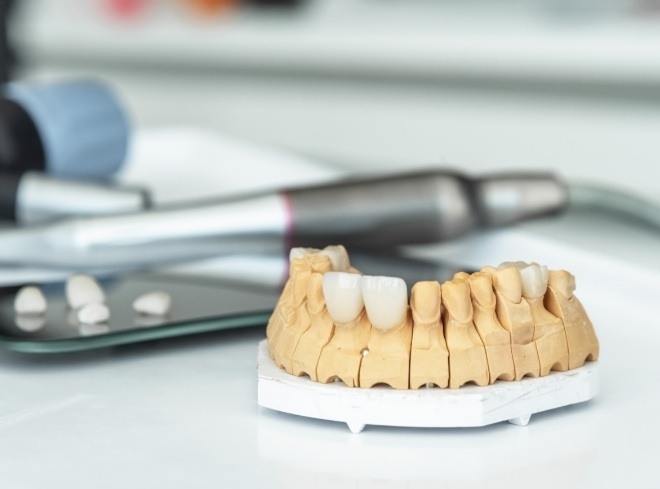 For more durable and aesthetically pleasing results, Dr. Alani offers e.max dental crowns and onlays. E.max restorations are known for their attractive appearance and their strength. With your e.max restoration in place, you can look forward to longer-lasting results that blend in with your natural teeth by mimicking the translucent color of natural enamel.