August 5, 2018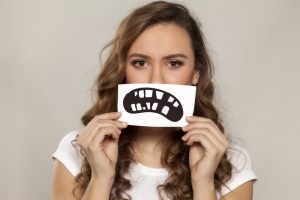 Did you know that many people are trying to make dramatic, orthodontic changes to their smile without traditional tools or expertise from a dentist? Also known as DIY braces, this phenomenon has been becoming increasingly popular online and tons of people are thinking it can work for them!Unfortunately, there have been more negative consequences than positive ones, often leaving people with worse smiles and irreversible damage.
Consider these six reasons from a cosmetic dentist in Uptown Houston on why to avoid DIY braces altogether.
What are DIY Braces?
DIY braces make use of materials that are not sterile, nor intended for medical use. These items may include:
Superglue or orthodontic wax
Rubber bands or hair ties
Paper clips
Bracelet beads reserved for jewelry-making
Since these materials are not medical-grade, they can easily cause infections and tooth loss. Here are the most common issues people experience.
Affected Teeth Can Relapse
Even if you do successfully shift your teeth, there's no way to confirm that they'll stay that way. Even professional orthodontics require retainers to maintain a straight smile. Plus, they're designed to shift teeth slowly to reduce a relapse; DIY versions can't be guaranteed to prevent this.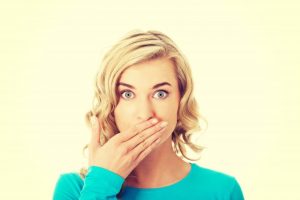 You Risk Tooth Loss
DIY braces put your tooth roots at risk! Tooth roots are responsible for keeping teeth in place, so if blood flow is restricted due to non-medical elastics applying pressure to your teeth, it could permanently damage the roots and cause tooth loss.
A Higher Risk of Gum Infection
If your non-sterile materials cut into your gums, they can easily become infected. This can lead to open sores, gum disease, and make future orthodontic treatments more difficult.
 Your Speech Can Change
It's impossible to perfectly target teeth you want to shift via DIY methods, so you can easily shift healthy teeth by accident. This can cause your bite to change, affecting your ability to chew and even speak properly.
Not Worth the Emotional Toll
People with damaged smiles are far more likely to suffer the mental and emotional consequences as a result of DIY braces. Only a dental professional can ensure that nothing terrible goes wrong.
You'll Spend More Then You Intended
People often choose DIY methods to save money, but the damage you may cause could cost far more in comparison. Dentures, dental implants, and oral surgery are not treatments you'd want to pay for if you're avoiding proper orthodontic expertise.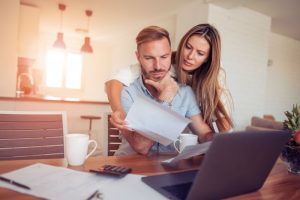 An Alternative Solution
If you have missing teeth, misalignments, or other significant issues you'd like to address, consider Snap-On Smiles! This incredibly thin dental resin is shaped to fit over your existing teeth without adhesives or metal clasps. It's the perfect alternative to full-mouth reconstructive surgery and cheaper too!
Schedule an appointment with a dentist today to learn if Snap-On Smiles in Uptown Houston is right for you!
About the Author
Dr. Terri Alani is the country's number one provider of Snap-On Smiles and has been helping people transform their appearance for over 30 years! To learn how her advanced cosmetic treatment can help you, contact her through her website!
Comments Off

on Cosmetic Dentist in Uptown Houston Advises Against DIY Braces
No Comments
No comments yet.
RSS feed for comments on this post.
Sorry, the comment form is closed at this time.