November 8, 2018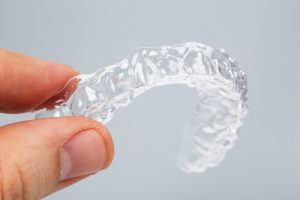 If you've always wanted to fix your crooked smile without making dramatic changes to your appearance, you're in luck! Invisalign in Uptown Houston is an incredibly popular system thanks to its effectiveness and transparent appearance. To learn exactly what clear aligners from Invisalign can do for you, keep reading this informative blog post! By the time you have your consultation, you'll be better prepared to ask questions and address any concerns you may have.
What Exactly Is Invisalign?
Invisalign is a teeth straightening system and orthodontic alternative. Instead of using brackets and wires, Invisalign uses a series of clear plastic aligners to shift teeth slowly over long periods of time. The main difference between clear aligners and traditional braces is that they are removable, meaning you don't have to change your eating or brushing habits just to straighten teeth.
Does Invisalign Work?
Invisalign is an incredibly effective solution to a wide variety of problems. Not only can it address gaps and rotated teeth, but also overbites, underbites, crossbites and many other malocclusions often fixed by traditional orthodontics. Each series is customized to fix your specific issue. Even before you start treatment, the dentist can show you what your smile will look after completing treatment thanks to digital 3D imaging.
What's the Science Behind Invisalign?
Each aligner is formed to fit your teeth, except for the areas requiring readjustment. In these targeted areas, the aligners will apply gentle force and shift your teeth and underlying structures into a straighter and healthier position. Each aligner pair is designed to mirror the next stage of your realignment, so each pair is going to look slightly different from the last.
Does Treatment Hurt?
Invisalign will feel uncomfortable at first, but this is considered normal. Your mouth isn't used to the consistent pressure they provide, but over time you'll become used to them and won't feel discomfort any longer. After enough wear, you won't even notice that you'll be wearing them.
When Do I Wear Them?
The trays should be worn for at least 20 to 22 hours each day. You'll remove them for eating, brushing and perhaps the occasional photo if you think it's necessary. However, 95 percent of the day needs to be committed to wearing them for the most effective results.
How are they Made?
Invisalign uses BPA-free, medical-grade, FDA-approved plastic. To make them, the dentist will take X-rays and impressions of your current teeth so they can create a 3D model of your smile. After identifying problem areas, they'll work directly with Invisalign to create a treatment plan that works for you. Once the design is finalized, they'll be fabricated at an offsite Invisalign lab and sent to the dentist.
How Much Will I Pay?
The cost can vary based on several factors, including the complexity of your case and the length of treatment. However, Invisalign is largely comparable to traditional braces. You can expect to pay anywhere between $3,500 and $5,000. Of course, you won't know the exact cost until you schedule a consultation with a cosmetic dentist in Uptown Houston.
Don't settle for crooked teeth. Start your journey to a beautiful smile today!
About the Author
Dr. Terri Alani is an expert when it comes to cosmetic dentistry. She's written extensively on the subject, offers many treatments to improve smiles and works incredibly hard to make sure you leave the office absolutely beaming! To learn more about her expertise or practice, you can contact her through her website.
Comments Off

on Facts You Should Know About Invisalign in Uptown Houston
No Comments
No comments yet.
RSS feed for comments on this post.
Sorry, the comment form is closed at this time.