September 23, 2020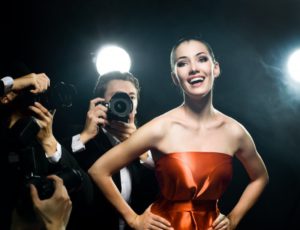 Did you know that more often than not, the smiles you see from your favorite actors and actresses on the big screen are likely not entirely natural? In fact, many movie stars have had a fair amount of work done on their teeth. However, that doesn't mean they are doing anything special that you can't find at a local dentist. If you've been considering Invisalign in Uptown Houston, you may be surprised to learn that the following 6 celebrities have completed the treatment themselves!
Khloe Kardashian
Famous for her time on Keeping Up with the Kardashians, Khloe has undergone many transformations, especially in recent years. In a tweet a few years back, she noted that she was thankful for the work provided by her dentist, which turned out to include Invisalign. As a result, she took her slightly crooked teeth to new heights!
Katherine Heigl
You may have seen Katherine Heigl if you enjoyed Grey's Anatomy or a few of Judd Apatow's funny flicks starring Seth Rogen. Funny enough, she actually pursued Invisalign treatment to prepare for her upcoming wedding rather than a major film or TV role. She's since been quite happy with the results, and we can tell every time she flashes her smile at a photoshoot.
Zac Efron
Before Zac Efron became the heartthrob that he is today, he was singing and dancing in Disney's High School Musical and rocking a noticeable gap in his front teeth. If you didn't know before, that gap is actually referred to as a "diastema" and is one of the most common reasons people opt for Invisalign.
Justin Bieber
If there is one person that has not been afraid to discuss his oral care routine, it's mega popstar Justin Bieber. Not only has he undergone Invisalign treatment, but he was happy to show off his clear aligners in an interview and even talk about his experience using them in multiple YouTube videos.
Eva Longoria
Famous for her time on the hit TV show Desperate Housewives, Eva Longoria was known to never be very happy with her overlapping bottom teeth. Thankfully, Invisalign is perfect for addressing uneven bites as well as crowding. She noted in an interview with InStyle Magazine that she was regularly wearing them and we can see why.
Oprah Winfrey
The daytime talk show host and billionaire Oprah Winfrey has been known and beloved for decades. Appropriately enough, she was first seen sporting her Invisalign clear aligners on her very own show. Today, her smile is one of her most recognizable features.
Any person in the public eye is going to make their smile a priority. Given the beautiful results and ringing endorsements these famous faces have made for Invisalign, it's clear to see why it's an easy choice for people wanting to straighten their teeth. To get started on changing your smile's misalignment for the better, get in touch with a dentist in Uptown Houston today!
About the Author
Dr. Terri Alani is your dedicated expert on Invisalign clear aligners and many other cosmetic treatments that can make your smile look beautiful and radiant from top-to-bottom. Whether you're looking to remove gaps in your front teeth, fix your uneven bite, or address crowding, Dr. Alani has the experience needed to eliminate a wide variety of cosmetic issues. To schedule an appointment and learn more about Invisalign treatment, you can contact her through her website.
Comments Off

on 6 Celebrities Who Have Used Invisalign
No Comments
No comments yet.
RSS feed for comments on this post.
Sorry, the comment form is closed at this time.